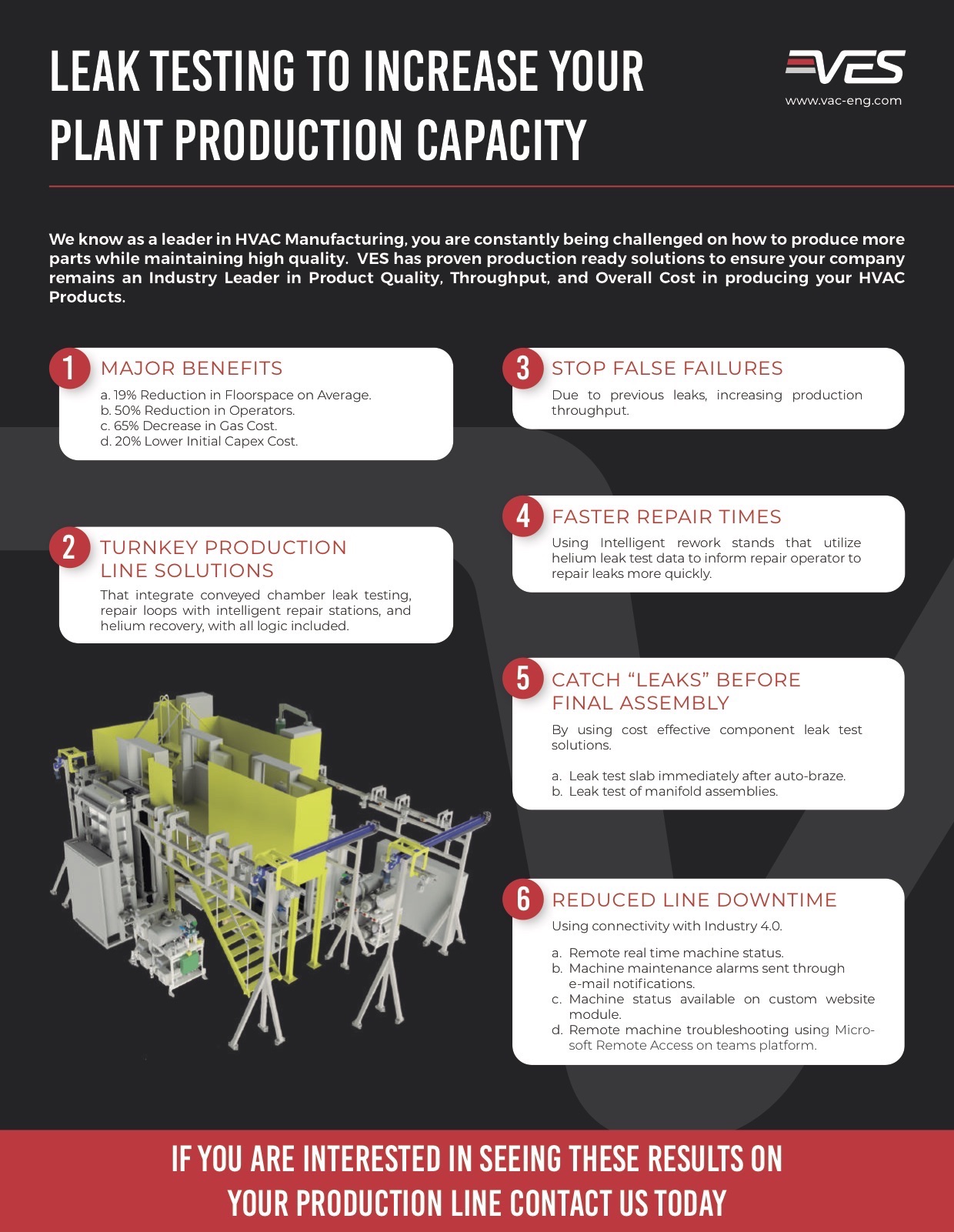 We know as a leader in HVAC manufacturing, you are contsantly being challenged on how to produce more parts while maintaining high quality. VES has proven production ready solutions to ensure your company remains an industry leader in product quality, throughput, and overall cost in producing your HVAC products.
1) Major Benefits
a. 19% reduction in floorspace on average.
b. 50% reduction in operators.
c. 65% decrease in gas cost.
d. 20% lower initial capex cost.
2) Turnkey Production Line Solutions
That integrate coveyed chamber leak testing, repair loops with intelligent repair stations, and helium recovery, with all logic included.
3) Stop False Failures
Due to previous leaks, increasing production throughout.
4) Faster Repair Times
Using intelligent rework stands that utilize helium leak test data to inform repair operator to repair leaks more quickly.
5) Catch "Leaks" Before Final Assembly
By using cost effective component leak test solutions.
a. Leak test slab immediately after auto-braze.
b. Leak test of manifold assemblies.
6) Reduced Line Downtime
Using connectivity with Industry 4.0
a. Remote real time machine status.
b. Machine maintenance alarms sent through e-mail notifications.
c. Machine status available on custom website module.
d. Remote machine troubleshooting using Microsoft Remote Access on teams platform.
If you are interested in seeing these results on your production line, contact us today.